With an increase in the average user spending time on the smartphone, Many of them are prone to be targeted by hackers or intruders with malicious purpose. It has become difficult to keep your mobile phone safe from hacking/Cyber Crime. You can have a look at the ways stated below to lower the chances of intruders getting into your phone.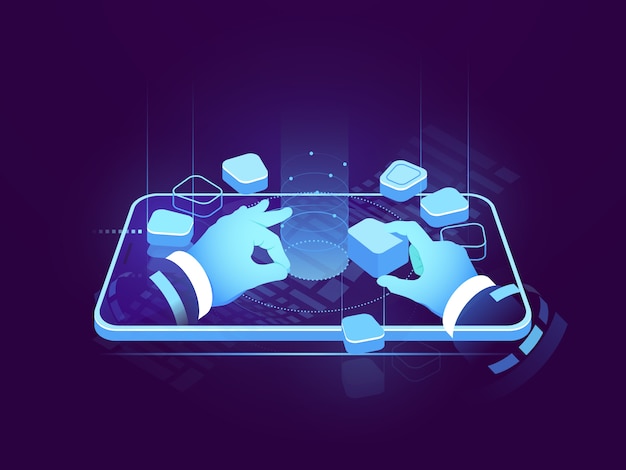 Never install the application from an unauthorized source:
Whenever you install an app, it requires permission to camera and storage (photos). If the app is not installed from a trusted source, it might damage your personal data and steal your sensitive information. Make sure the app is installed from a verified source to keep your mobile phone safe.
Remove your virtual footprint:
Make a habit of daily clearing your browsing history, cache, and cookies which keep your phone safe. These cookies are stored locally and have your personal information. The hackers can potentially hijack such cookies, gain access to your browser sessions and then steal your personal data.
Avoid making transactions on public Wi-fi:
In public Wi-fi, all users are connected over the same network protocol. It's highly vulnerable because of some improper compiled mobile apps. As it allows intruders to gain access to your mobile device and gain access to your sensitive data.
Keep Application Updated:
Update your application on your mobile when notified. These updates frequently come with fixes to bugs and other vulnerabilities that keep your phone safe. They're typically small in size and neglecting to update them can make a simple opening for cyber attackers.
Use antivirus to keep your mobile phone safe:
Download an antivirus application that keeps your phone safe and secure from suspicious virus attacks and cyber attackers that are attempting to steal your sensitive information. Scan your device regularly and update it whenever it notifies you.
Avoid visiting unknown URLs:
If you receive a message like "congratulations! You won a prize or luxury trip and in order to claim it, fill the details within the next 5 minutes". The little voice in your mind is disclosing to you that it appears to be unrealistic, it presumably is. Also, Never click on any suspicious links even if it comes from a friend to keep your phone safe from getting trapped with dangerous cookies and chances for leaking your sensitive credentials.
Try not to leave your cell phone with outsiders for charging:
When one leaves a mobile phone to charge in public areas, .sensitive information can be cloned to another mobile device without permission It is smarter to keep a phone safe by carrying a power bank than to risk phone to unknown people
Enable Security Lock on your mobile to keep your phone safe:
Hackers do not need to steal your phone to install malicious applications. Few minutes of unattended control to your mobile device is sufficient time to upload your sensitive data to a host computer. So, keep your phone safe by enabling maximum levels of security available like PIN/Pattern/Fingerprint/Face Unlock.
Mobile devices offer numerous amount of benefits to end consumers but we also need to understand the security risk factors associated with them. Therefore, it is best to take the steps that help to keep your sensitive credentials and data protected from cybercriminals.
If you are looking to buy an extended warranty or AMC for your smartphone, raise a service request on the OneDios App in a few clicks, without having to call several people or search for phone numbers. OneDios is a one-stop-shop for all your service, complaints, and repair requests. It even logs when you last got your smartphone serviced and parts replaced. Download the OneDios app and upload the details of your smartphone today. OneDios will help keep track of all your previous services. And you can schedule the next maintenance of your smartphone in advance. You can also buy an extended warranty, AMC, and screen protection for all smartphone brands such as Samsung, Apple, Nokia, Lenovo, Motorola, MI, etc. Download the OneDios app today.